26oct19:0022:00Mad Head Showfun quiz show in English
Event Details

Create a team of 4-8 players and join!

This thrilling fun game has teams compete against each other in different rounds of a quiz competition. The Mad Head Show is however much more than a quiz. Expect a wonderful evening atmosphere with thrilling improvised entertainment. You will be using logic, intuition and a good sense of humor to answer our unusual and interesting questions. It is therefore creativity, logic, a bit of luck and good humour which determine the winning team, not your school knowledge. And if you don't know the right answer, invent a funny one. That's one of the basic game rules. 

Program is hosted by our in-house professional moderator and our own 'Guru of good fun' DJ. You cannot help but have a great time!

Date: 26. 10. 2021 (Tuesday)
Time: 19:00 – 21:00, door open at 18:30
Place: Spojka Events, Pernerova 35, Praha 8 – Karlín
Fee: 1000 CZK per 1 team of 4-8 persons
Payment: bank transfer. You will receive an invoice together with reservation confirmation.
Reservations: we need to know name of your team and number of players (both can be changed later) and your billing details (if invoiced on company)
Contact for reservations: events@spojujeme.cz, +420 702 216 064

Event will be hosted in English language.

Bar will be available right on the spot for duration of the event.
You can also order your dinner at the neighbour restaurant Spojka Karlín, food will be delivered to your table at Spojka Events.

Never played a pub quiz? Here is how it works.
– The moderator reads the question first (questions also appear via projection).
– Teams then answer the question at the same time within a time limit.
– They write their answer on a prepared answer card and submit it.
– The scoreboard reveals points accrued after each round.
– The team with the highest number of points wins.

Still do not know what to expect? Check out this short video.
Organizer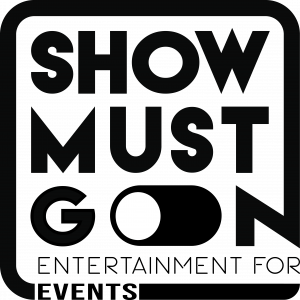 SHOW MUST GO ONJsme společnost, která nabízí jedinečné doprovodné programy pro vaše akce, ať už korporátní, teambuilding, narozeninové party nebo soukromou oslavu.events@spojujeme.cz