The modern event venue right in the heart of Karlín district (Pernerova 697/35, Prague 8) has a capacity up to 300 guests. The set of stylish venues with a touch of industrial style is suitable for conferences, workshops, seminars, office courses or parties. The venue accompanied by Spojka Karlín restaurant provides both synergy and a comfort of services.
Spojka Events venue is located nearby Křižíkova metro station. It can be found in the Praga Studios building created in the former area of the Pragovka car service, which was part of the renewal plan of the former ČKD factory premises named Nový Karlín.
We can provide 3 rooms which can be easily connected by portable partitions, in accordance with your needs. Each room has its own entrance from the ground floor of the building and is equipped with modern audiovisual equipment (projectors, screens, sound system, microphones, mixing desks, ceiling light with adjustable color in order to match the required mood). A community garden can also be entered from hall no. 3.
great location in Karlín
industrial design
real plants
lot of daylight
inbuilt AV system
space variability
complex event services
diverse furniture (round banquet tables (115 cm), high cocktail tables (80 cm), sitting bags, indoor swing, sofa, etc.)
If needed, we can provide additional meeting rooms in the Praga Studios building, parking lots, or accommodation nearby.
For any event, we can provide our diverse Spojujeme catering, a professional host, hostesses, a photo booth, a virtual reality system, a DJ and more. Team games Push & Play or Mad Head Show are perfect entertainment not only during the evening.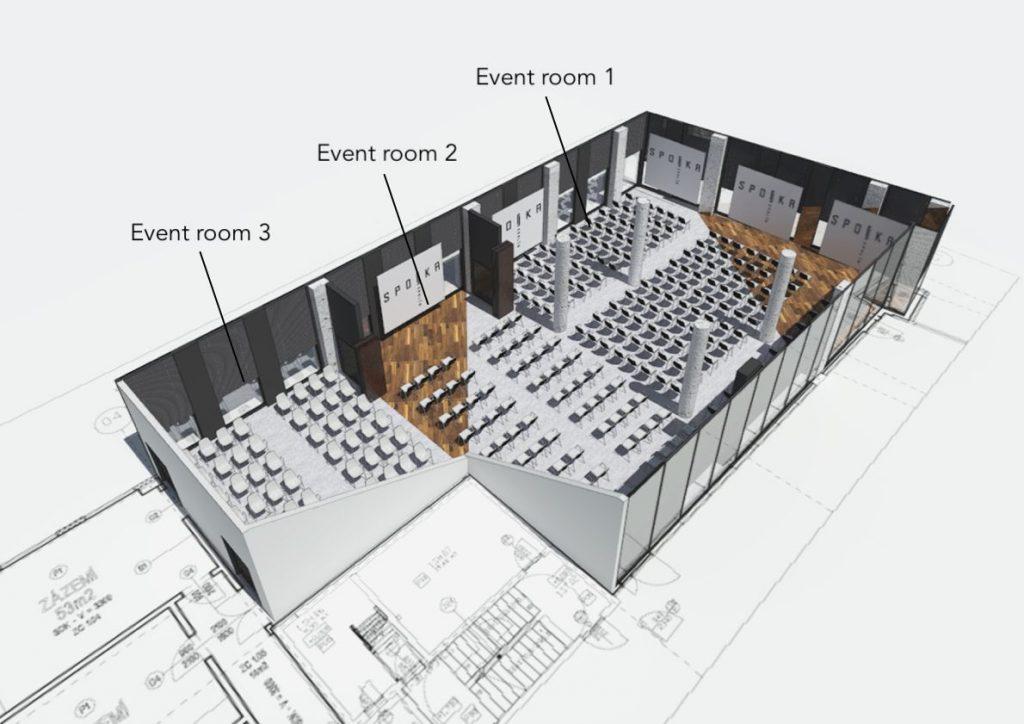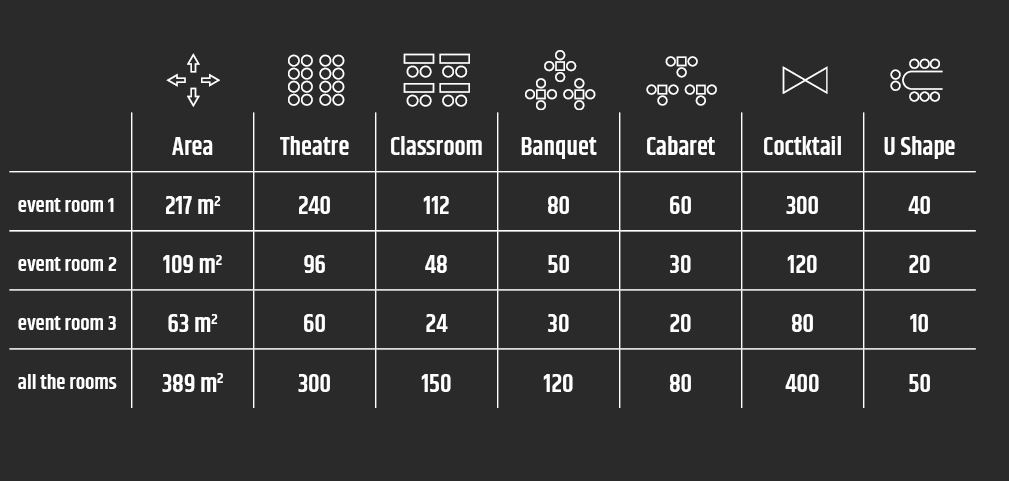 Did you know that our conference room chairs are made from 100% recycled plastic waste produced by the fishing industry in the north of Norway?
We are members of the Czech Event Association.
In 2022, we realized 153 events in Spojka Events.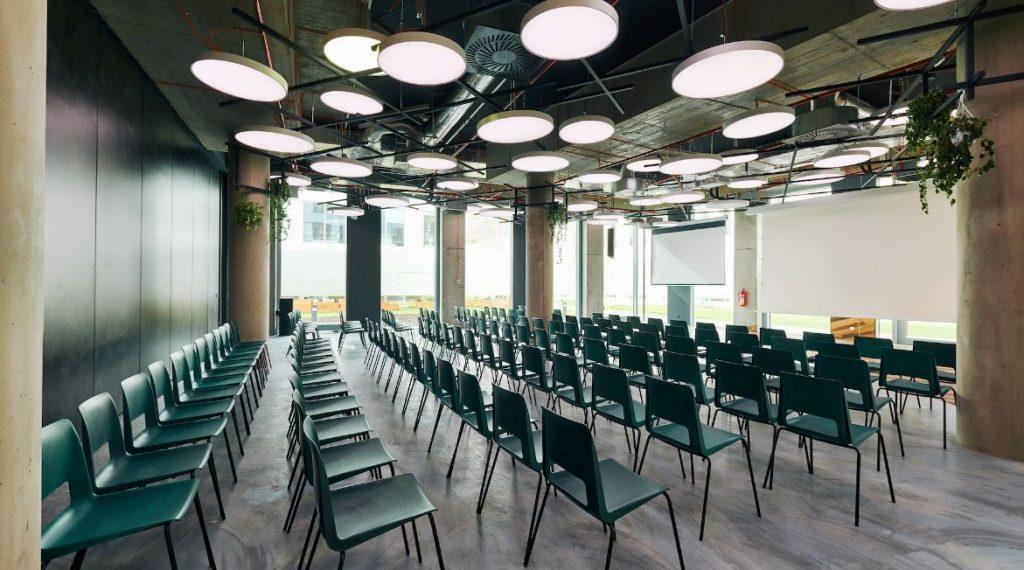 THE VENUES' FACILITIES
SCREEN
PROJECTOR
SOUND SYSTEM
WI-FI CONNECTION
FLIPCHART
CATERING
BAR
LIGHTING
OUR CLIENTS