We enjoy diversity and flavours because these two co-operate in creating the experience. Our international team of chefs connects flavours from all over the world to be served at your parties, job meetings, and company parties. We will be glad to see you at one of our venues (Spojka Events or Endorfin). Our catering offer contains a range of vegetarian, vegan, gluten-free or meat-containing dishes. Our catering connects different lifestyles and we respect various dietary preferences without prejudice.
We are part of the Spojka Karlín concept, we cooperate with local suppliers and projects where they believe, as we do, that there is another way, the environment-friendly way. We support such projects as Potravinová banka, Zachraň jídlo, Rekrabička and many more.
We offer time-tested menu which can be adjusted according to your preference. Are your preferences about the catering clear, or would you like a little help with that? We can have a chat about it, give you some suggestions, and design a made-to-measure menu for your event.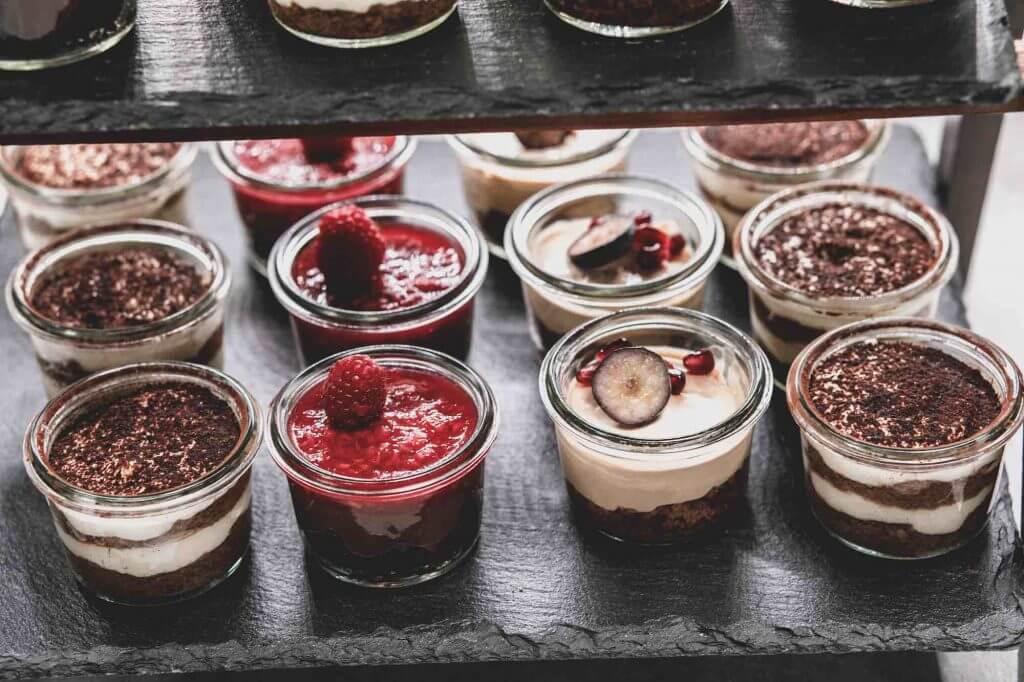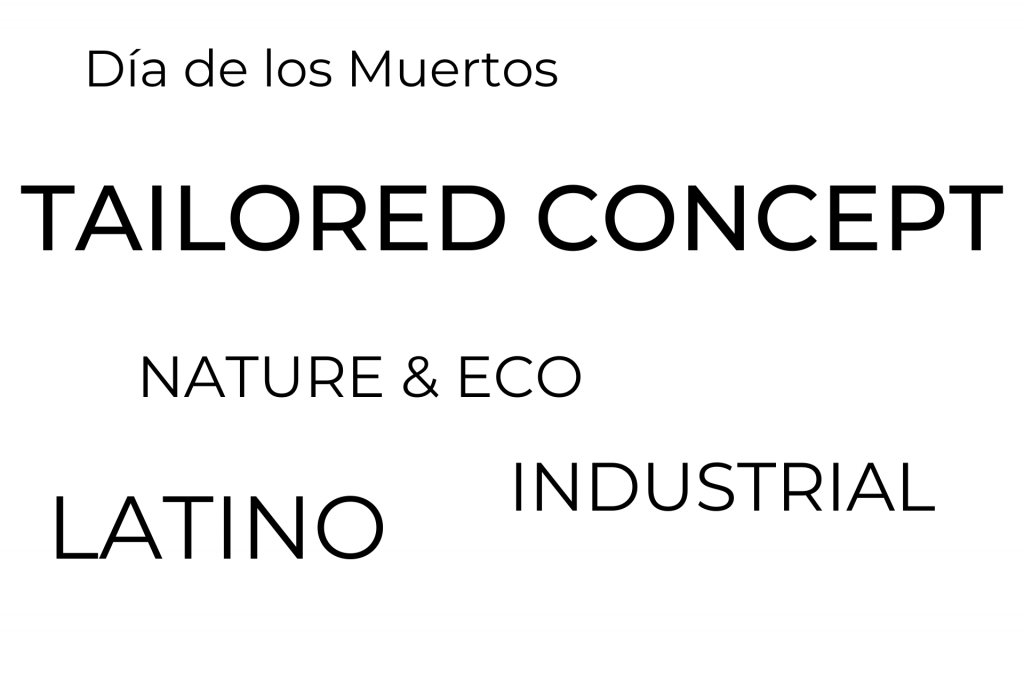 Recommended menu
Coffee break
Bread with avocado and tomatoes
Mini wrap with brie cheese and vegetables
Bread with roast beef and peas puree
Chia pudding with mango
Apple strudel
Chocolate brownies
Fruit skewer
Lunch
Peas soup with mint
Greek salad
Red lentil lasagne
Chicken steak with lemon-pepper sauce
Roasted baby potatoes
Chocolate mousse with raspberries
Raut
Guacamole with tortilla chips
Fried vegetable spring roll
Salmon tartare with mango and cucumber
Meat balls with barbecue sauce
Cucumber salad with chia seeds
Beetroot with goat cheese, walnuts and coriander
Stewed salmon with lemongrass and coconut milk
Chicken steak with olive pesto
Roasted seasonal vegetables
Basmati rice
Lemon tartelette cake
Chocolate mousse with raspberries
Macarons
OFFICE CATERING
We have created a unique complex office catering service for your regular business meetings, briefings, business breakfasts or seminars.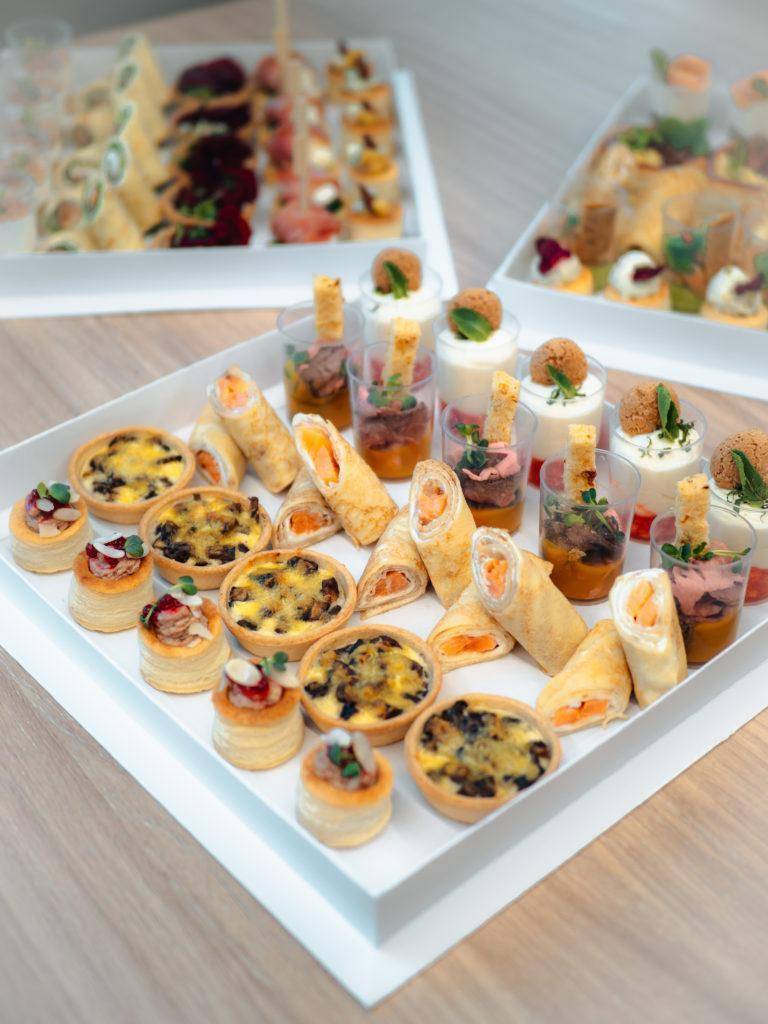 Contact us